Jekyll Portfolio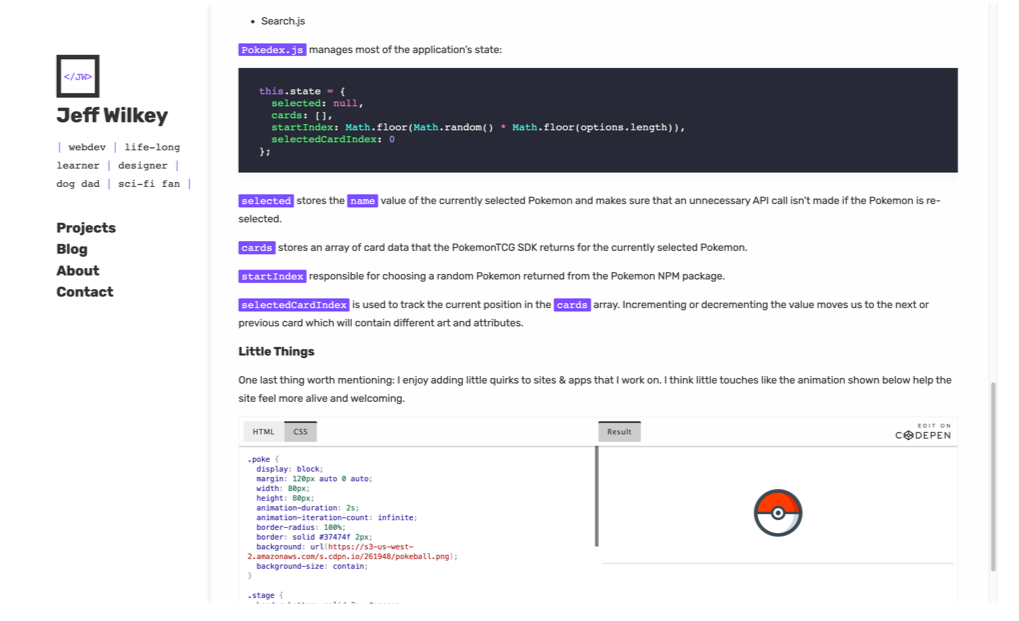 Jekyll & Siteleaf
I built this portfolio on Jekyll 4.0, using Siteleaf as a CMS. It was the first time I've ever really taken the time to work with Jekyll and learn it.
Ditching Wordpress
Prior to building this portfolio, I was working with Wordpress. And while it was nice at first it ended up not giving me the control and creative freedom I wanted as a developer. So I scrapped two days of work in favor of Jekyll and the site you're on right now which I built from the ground up without a framework.
I'm very proud of this project and will continue to iterate on it over time as well as build more projects on Jekyll in the future.
Tasks & Features
Work with lots of HTML & SCSS and a very small bit of JS.
Style a custom Syntax Highlighter similar to Dracula on VSC.
Learn and build on Jekyll 4.0
Learn and use Siteleaf as a CMS
Learn and use the Liquid template language throughout the portfolio
Pagination of Blog Posts